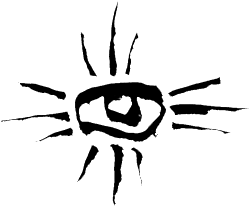 Tom shot our wedding last spring (and I feel terrible for not writing a review until now) in Santa Rosa. He has a presence about him that's very conducive to photographing events and people. He's a non-obtrusive, mindful, and highly skilled photographer. Tom's shots were stunning, elegant, and technically superior. We also had a photographer friend shooting the wedding, but Tom's photos stand out as not only exquisitely exposed and composed, but also as fine art. It takes a certain kind of photographer to not only capture images from a special occasion, but to make those images look magnificent; even the candid shots that Tom took are dramatic, creative, and artistic. Working with Tom couldn't be easier. His demeanor is very calm, he's confident in his work, and his results deliver on the promise that he's a serious and seasoned photographer (both in occasions and fine art). He was even thoughtful enough to straighten my tie before the ceremony, which is a testament to his attention to detail and concern for photographs that will please even the most discerning customers.
If we had to do it all over again, I'd have hired him to photograph friends and family during the rehearsal dinner as well.
Thanks again, Tom for the superb photographs! We'll cherish them for decades to come.
Will & Danielle
Tom did a beautiful job photographing my wedding. Very professional, i am typically very aware of photographers and I didn't even realize he was there, but he took beautiful pictures! He not only took beautiful pictures, but took a lot! He not only took beautiful candid pics of everyone at the wedding, but what I absolutely loved was the pictures he took of all the details of our outdoor decorations. My mom and family spent so much time decorating and it was wonderful to see them so artistically portrayed. His knowledge about cameras, lighting, and design is incredible and impressive. He covered everything I wanted in photos-placement, design, color, and lighting. I would definately recommend him for your wedding. He knows what he's doing and does a beautiful job!
Thanks Tom!
Love Laura and Chris
Tom and his team recently photographed my wedding. They did an amazing job capturing a lot of the details and shots that would have been otherwise lost. Tom came to our house a couple of times prior to the event to know what lighting and circumstances he would be photograghing. He was well prepared, on time and detail oriented which showed in the high quality photos he produced. We got our pictures back in just one week which was a nice surprise. Thank you Tom and team for doing such a great job capturing such a memorable day for us!!
Linda & Garret
Dear Tom,
Thank you so much for all your amazing work for our wedding. The photos are absolutely gorgeous, and we just love the way you put together our album. We especially appreciate the personal care you put into everything, from shooting the rehearsal dinner to putting the guys at ease during their portrait time. We'll be recommending you to everyone.
Sincerely
Danielle & Dave